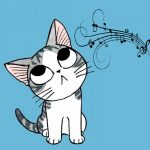 Joined: Feb 23, 2021
Last seen: Aug 21, 2022
My name is Jens. I am an amateur Tandberg restorer and collector. Used to drive Italian cars, an Alfista is someone who loves Alfa Romeo. A Lanciaista is - you guess it, someone who loves Lancia. I was a Lanciaista.
Now a Saabista and a Tandbergista.
Collection: Huldra 8, Huldra 9 (2 versions), Huldra 10 (2 units), TR-200, TR-200 with turntable, TR-1000, TR-1010, TR-1040, TR-2025, TR-2080. Speakers TL-2025, TR-3520, TL-5010.